---
---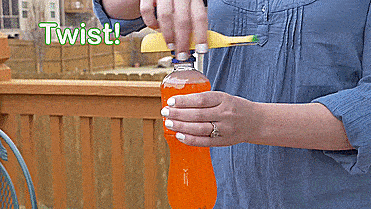 Magic Opener has been designed to open most soda plastic bottles and water bottles with small and standard caps, among other functions. It comes ready to open 4 different sizes of plastic caps. 
 You can open your beer bottles and beer can with ease. Glass bottles with bottle tin cap are easy to open with this unique magic Bottle Opener Gift
This arthritis WATER BOTTLE OPENER opens your plastic soda bottles by simply placing gently on the plastic cap and twisting to break the seal. No Effort is required to use this magnificent patented magic bottle opener tool.

This arthritis water bottle opener OPENS PULL-TAB FOOD CANS by simply sliding under the can tab, lifting and pulling back.
---